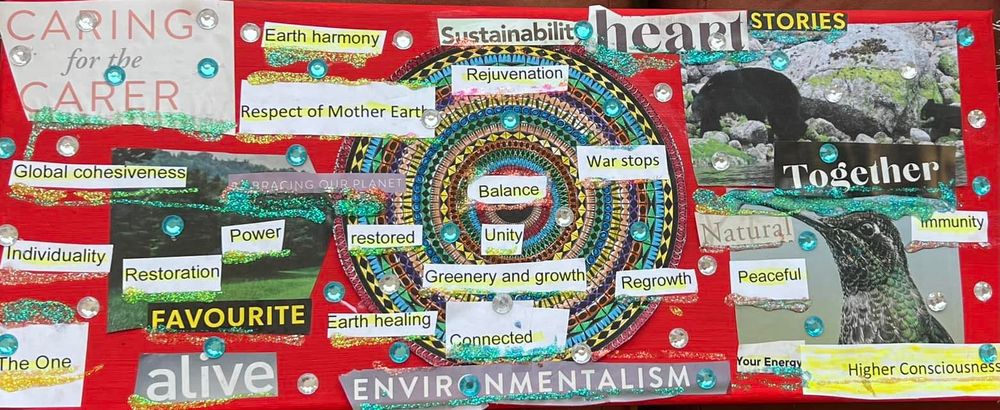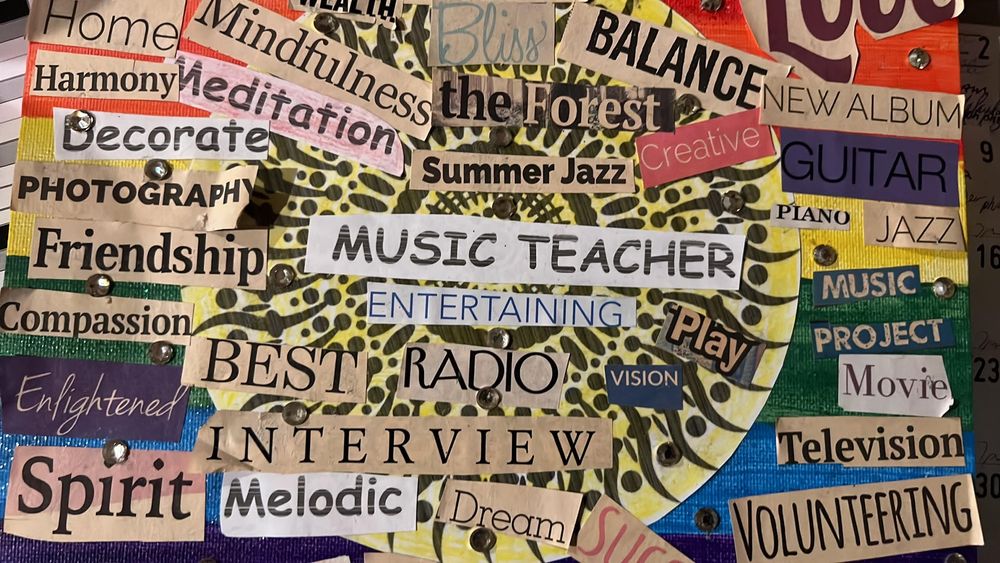 Join Canadian Online Guitar Lessons  to make Feng Shui-inspired mandala vision boards for celebrating different occasions from World Cleanup Day to New Year's Resolution Making, or for Just Because: A New Start!   
Dream up a wonderful reality one-on-one or in group ZOOM! For everyone! 
Themes for Vision Board #1 World Cleanup Day September 17th: Earth harmony, earth-caretaking, and global unity/peace. 
Enhancement ideas: Cleanup in your neighborhood, plant a new garden or several trees!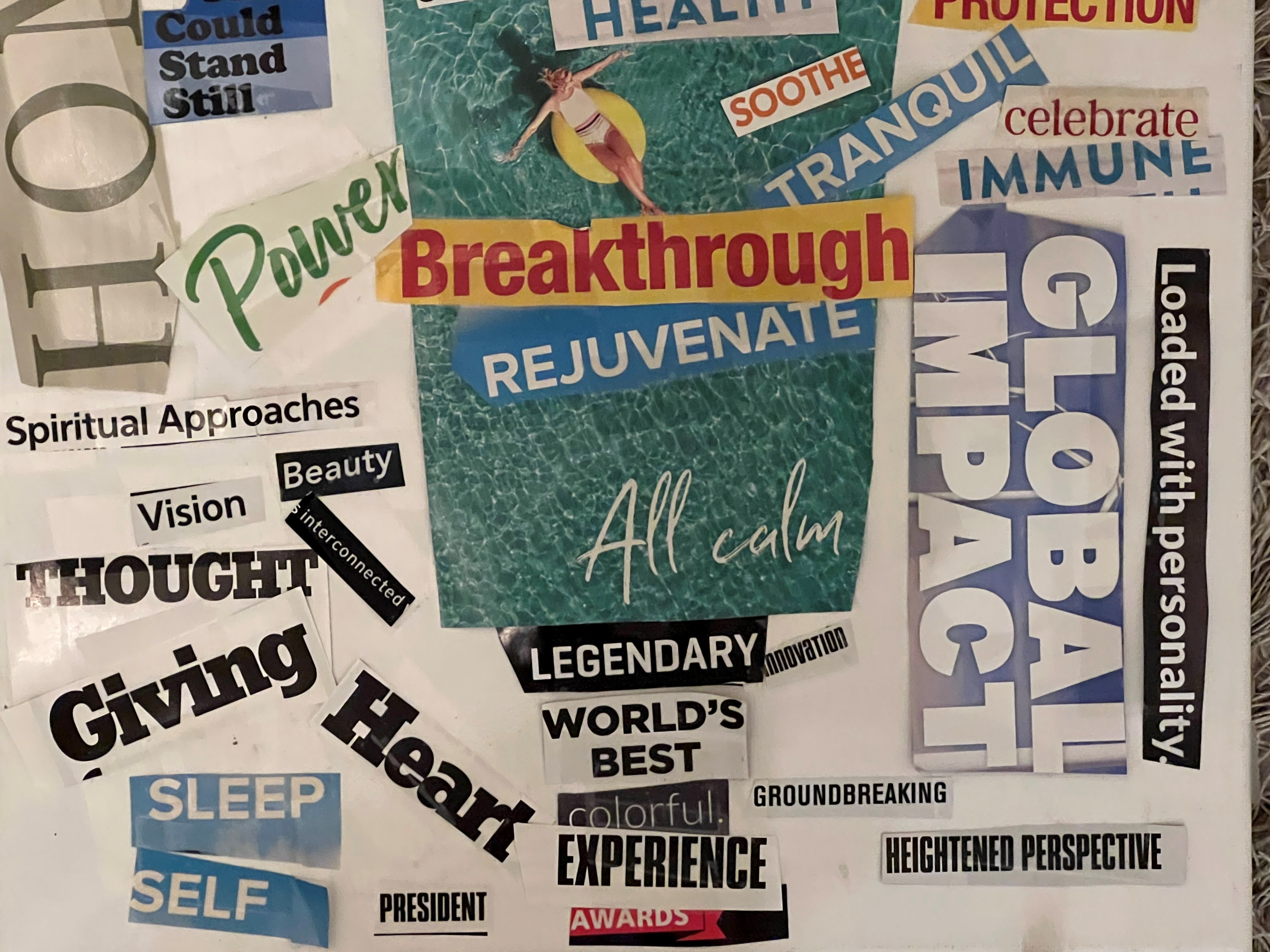 Theme for Vision Board #2 Just Because: A New Start: In a challenging world, realize your dreams, ideas, and goal-setting through setting intentions with your Vision Board to manifest wonderfully powerful transformative life experiences! 
Theme for New Year's Goal-setting: Rejuvenate your lifestyle with a fresh start with personal goal resolutions, inspiration, and all of your dreams! 
Kerilie was skeptical when at first investigating getting creative with vision boards. Six years later, almost every single item she has put on her vision boards has manifested into reality whether intended or not. Some events had different relationships to word text than intended, God works in mysterious ways. For example, Kerilie had placed "movie," seven years ago in 2015 on her vision board hoping to be in one, or to make one without too much in-depth reflective thought. Five years later she made a 12-time-winning short film! Therefore, it is important to consider carefully every item you put on your vision board and whether it aligns with your true sense of purpose and your ultimate life goals, because before you know it, there it is, in reality with you! 
Enjoy!
"Love and compassion are necessities, not luxuries. Without them, humanity cannot survive."— Dalai Lama
2020 Pandemic Vision Board ©2020 by Kerilie McDowall. All rights reserved.
VIsion Board 2016 - ©2016 by Kerilie McDowall. All rights reserved. 
2022 Vision Board ©2022 by Kerilie McDowall. All rights reserved.
Learn ideas for project materials and learning about Feng Shui for your VISION BOARD art project.  Under CONTACT email  Kerilie McDowall your email address, or opt-in for her newsletter here at https://kerilie.com/ or scroll down. Kerilie will consider hosting an online future ZOOM event just for YOU. Look out for an invite with group session details in my newsletter! See the photos that show all that has come true or is now in process Kerilie's life due to making vision boards. You can do it TOO! Hope you will join us to be a fellow dreamer and bring in much joy to your life with us!!  
Price $40 CDN and 10% off for suscribers. 4 hours.