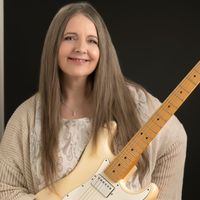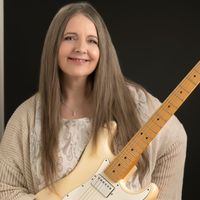 Up the Mountain

(copyright ©1998 Kerilie McDowall All rights reserved)

Kerilie McDowall Quintet 1998

Produced by Rick Kilburn 1998
Remastered September 3, 2021

Vancouver's producer and bassist extraordinaire Rick Kilburn recently gave the nod to release these two older 1998 demo tracks that were originally recorded as a brief demo for a concert performance at the Vancouver International Jazz Festival by the Kerilie McDowall Sextet and Special Guests .

In this quintet recording, 'Up the Mountain' featured is Rhythm'a'ning radio host Kerilie McDowall on guitar, John Korsrud on trumpet, Graham Ord on saxophone , Paul Blaney on bass and drummer Stan Taylor. This recording session was a lot of fun and documents a great time period in Vancouver that ended up with a performance of the Kerilie McDowall Sextet and Special guests Glenna Powrie and The Ghost Band at the Vancouver International Jazz Festival 's Roundhouse in Vancouver, BC. In this show special features were some spectacular folk arrangements by BC guitarist and composer Tony Wilson.

Vancouver The Ghost Band vocalists/hand drummers were also featured as special guests who had also originally first worked with Tony Wilson in prior jazz fesival performances.The vocalists were: Jimy Sidlar, Elisha Sidlar and Lisa Sazama. You can hear them performing on the next track posted written by McDowall entitled, 'Tree Talk' with also improvised sections by the band and vocalists.

Much thanks again to producer Rick Kilburn and the musicians for their fine work and performances and permissions to post the tracks.