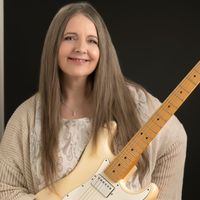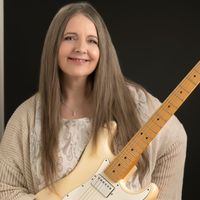 Tree Talk

(copyright ©1998 Kerilie McDowall and Sextet w./Special Guests- All right reserved)

Kerilie McDowall Sextet & The Ghost Band 1998

Produced by Rick Kilburn 1998
Remastered by Rick Kilburn September 3, 2021

​A pop/jazz track originally created as a demo song for the Vancouver International Jazz Festival featuring the work of Lisa Sazama and Jimy and Elisha Sidlar on vocals and hand drums joined by another special guest on keys, the incredibly gifted and brilliant late Glenna Powrie.

The quintet features the personnel, Kerilie McDowall guitar, John Korsrud trumpet, Graham Ord saxophone, Paul Blaney bass and Stan Taylor drums with guests Glenna Powrie and The Ghost Band. The track , 'Tree Talk' with written sections by McDowall features improvised melody by The Ghost Band vocalists and sextet in sections.

This track was recorded after a special prayer ceremony had been conducted by the vocalists and hand drummers. I admire the entire ensemble's moving performance and these vocalists and musicians that I was honoured to work with sound especially beautiful on both demo tracks documenting a very special studio moment and time period in Vancouver.

Since the recording of this track in 1998, vocalist Lisa Sazama has passed away from a battle with cancer. Lisa sounds beautiful on this track. This recording shows Lisa Sazama improvising freely with Elisha and Jimy and the band and was truly a powerful moment.

Tragically Glenna Powrie was lost by us too young in passing as well in February of 2019. This recording and other recordings I have from the TD Vancouver International Jazz Festival document Glenna's gift and her exceptional intuitive gift in complimenting my compositional writing. Glenna was a brilliant performer and an exceptional composer,

To the band, special guests and to Rick Kilburn -sending much love and thanks to you all for this special session and later permission to release and much gratitude to you all for your amazing work and creative energy.