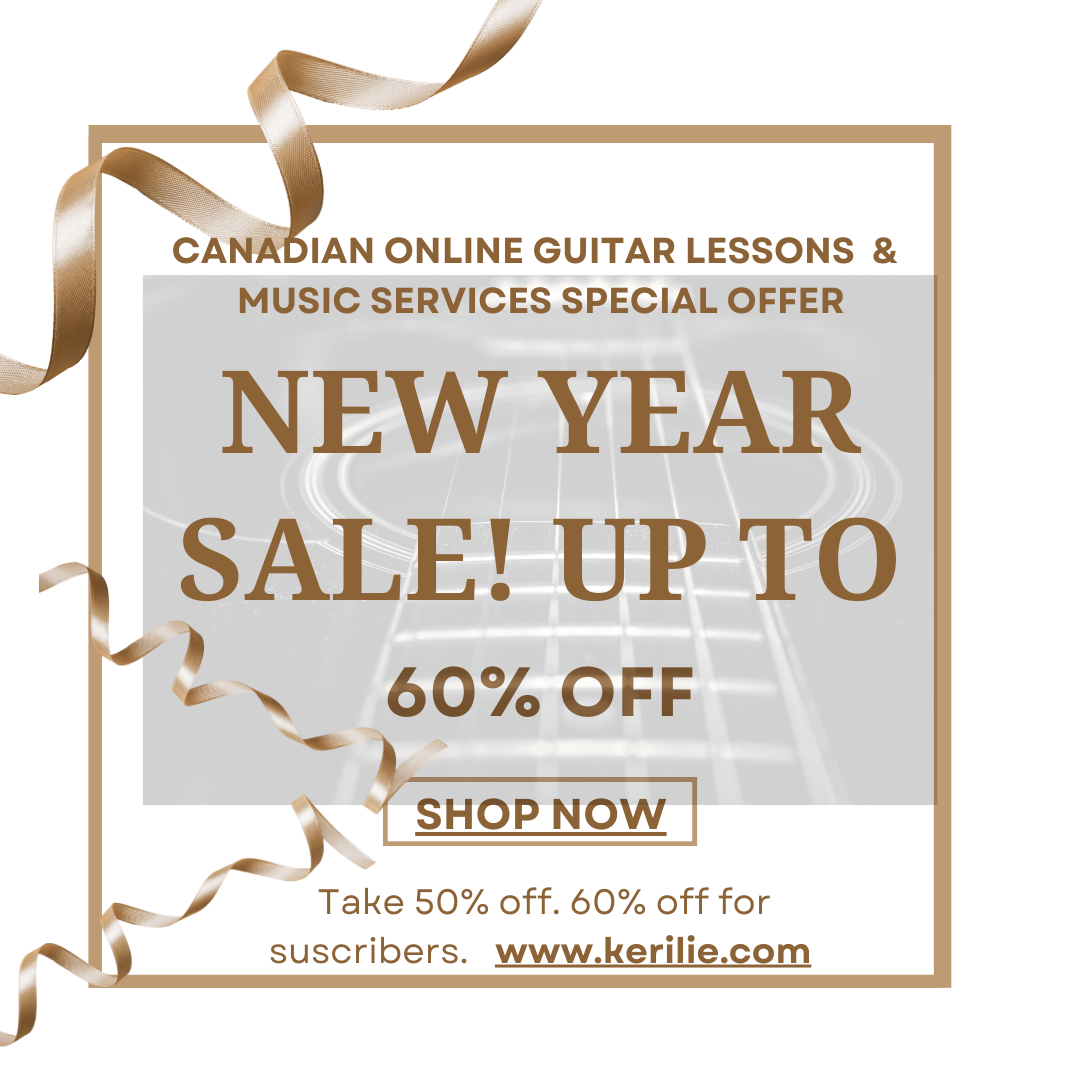 Thanks for stopping by my new blog. Happy New Year's! It is time to make a vision board soon again for 2023! I am glad you are joining me for a casually relaxed read. 
"In the Zen," to explain, was a great blog name idea by the one and only, yes the star of my short film Rick Kilburn! It ties in with the theme and inter-generational aspects of the short documentary jazz film and also the short doc's title, "In the Zone: Rick Kilburn." I loved Rick's idea and am happy to use it. 
Rick due to being a bassist and jazz music producer is also great at choosing tracks for albums. He just re-mastered my old cassette 1990s recordings from DATs and actual cassettes with painstaking work in some cases, to create a great idea for a jazz album of some of my historical recordings. They document me playing guitar with incredibly gifted Vancouver musicians. 
I am excited to say my instruction/writing/radio/music/tv short film/blog/gallery multimedia website is finally released at: www.kerilie.com and you can sample segments of some of the tracks Rick Kilburn and that others produced at: https://kerilie.com/music. 
I am discussing the releasing of the tracks with key BC record labels and I'm still trying to decide if I should just self-release on a very low limited-release batch to start to test things out. 
I may get going with some reviews of our Canadian musicians very soon for this blog once film tasks settle. I am doing some crowdfunding for a new album, too, so if you have a look around the website there is a lot to read. 
Why is there so much to read? 
I admit that I have always loved to write creatively and freely often about realism of some sort or the other and mostly about music. It is immersed in an activity and task that I find can be very centering and enjoyable. (Not to mention very Zen, and "in the moment.") Just like saxophonist Bird's (Charlie Parker's) song title, "Now's The Time." 
Writing is similar to radio performance. A hint is that if you just let your writing flow while adjusting according to ideas as they surface, and then delay to the correcting and editing later it gets really easy. So, it becomes performance. I like stream-of-consciousness flow while thinking of structure and even planning it before I write, not during, unless I am brainstorming.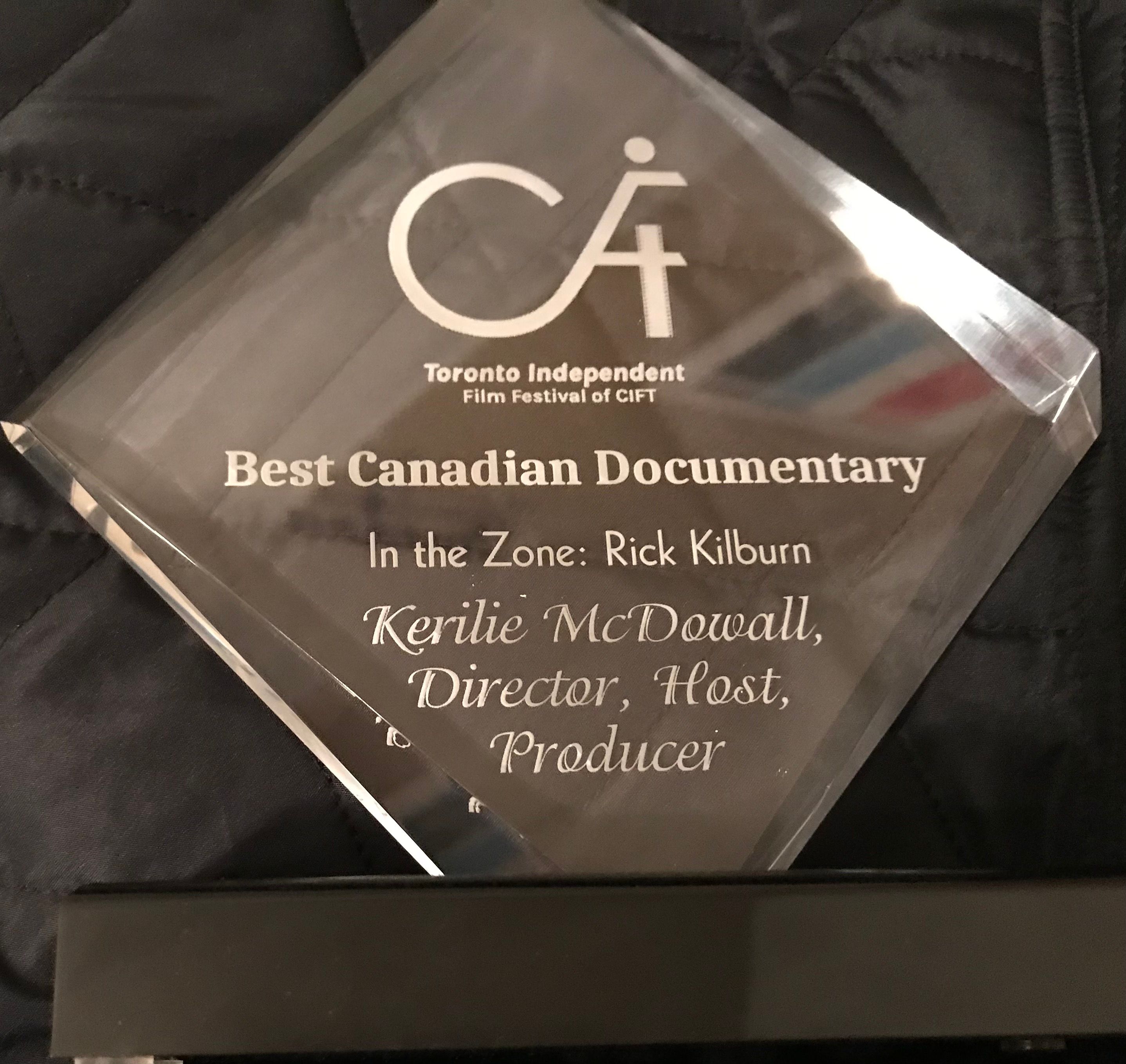 I learned this at age 8/9ish at my "Saturday class," how to brainstorm. If you take for example the word, "Zen." To brainstorm it, start thinking of random associations with that word like I will do now: the art of motorcycle, Buddhism, temple, thought, Nirvana, ascension, John Coltrane, Ravi Shankar, drone, Tibetan horn, Franklin Kiermyer, Bruce Nielsen. Now take those word brainstorming idea associations and connect them to Zen to create a story or poem or lyric relating those ideas or a few of the ideas within the word-writing or song form. To substitute ideas, use a synonym thesaurus and choose your fave synonyms that match your thoughts most closely while deciding if you are going for an academic flavor or a creative tone. Move ideas around take from the end from the middle, and do not be afraid to rearrange or edit ideas for the sake of logic.  That concept applies to TV editing and production, too. 
TV directing is like playing a jazz guitar solo. Why? It is a total adrenaline rush, seat-of-your-pants experience as you choose only the best most flattering moments of the host or guest from the best camera angles while directing 3 to 4 cameras, a graphics operator and a sound technician. And since it is live, you can't make a mistake in operating cameras or sound especially. I mean, you do not want a distorted show due to not paying attention to the sound or having silence gaps or other problems with background noise amplified too high. That is sound, some considerations anyway. Why am I talking about this? 
I got distracted from my guitar focus throughout different periods of my life. 
Here is some context: it was already there at age 8/9 and age 5. It was already happening. Here is the story: 
As a child, I was one of two or three Toronto children chosen for "gifted enriched Saturday classes."  To me, this was punishment at first, since what kid wants to go to school on Saturdays? Wouldn't you rather play outside at age 8 or 9? I had been playing different musical instruments when I could since I was 5, music was a first choice activity for me.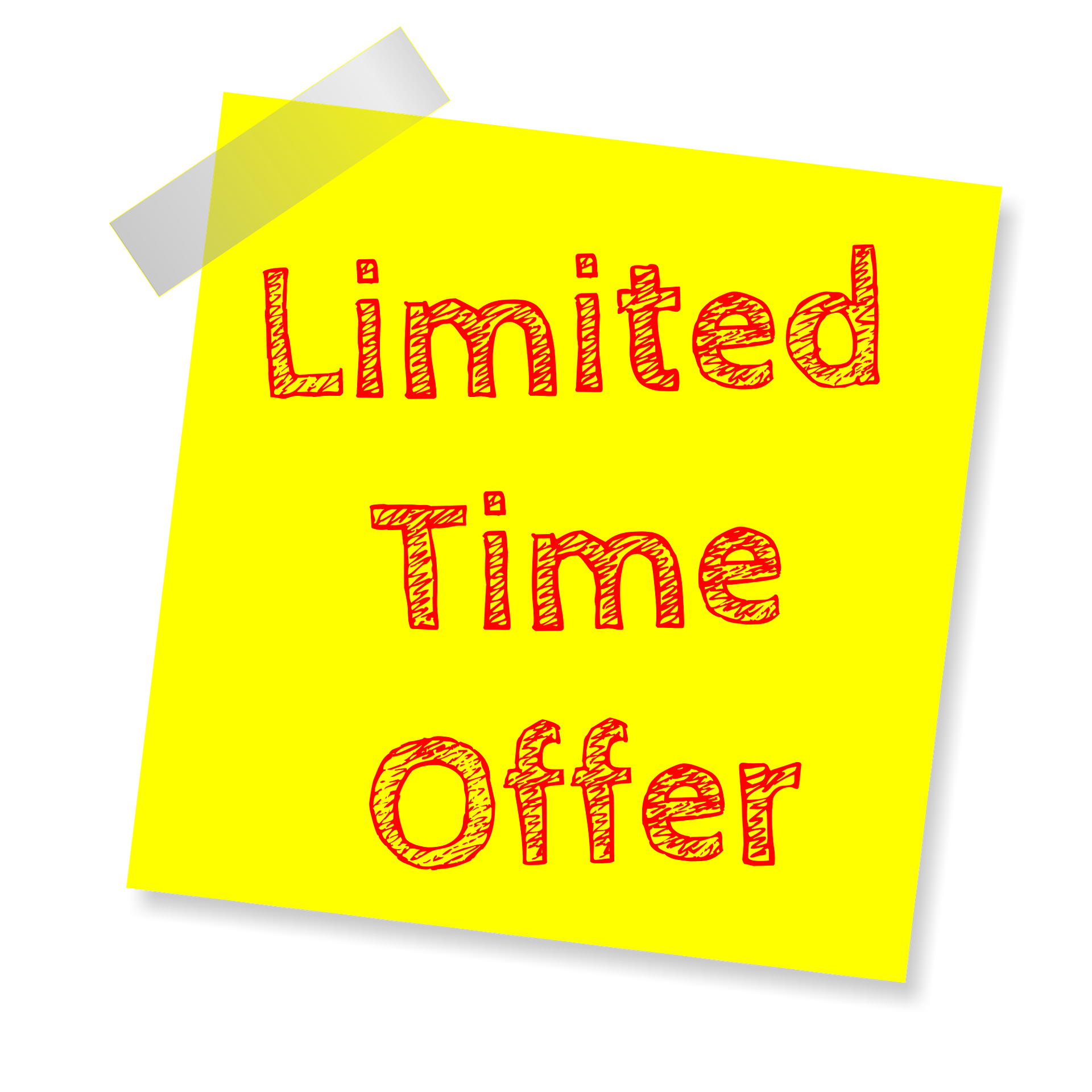 After placing runner up Toronto-wide in public speaking and after extensive IQ tests for 2-3 days I was forced by my school and mother to take "enriched/gifted" Saturday writing and music class. This was due to my mother refusing the school to permit me to skip a few grades. So they decided I needed something extra, but to be honest I was never really sure why that happened or why I seemed to have no choice and seemed to be forced into it. 
So as you can imagine, at first I was very angry and reluctant to participate. But then I was encouraged to draw and write freely in a book. So I did. And then I was encouraged to play the recorder, a flute-like music instrument. Now I really liked that. I mastered reading the soprano clef in a short time, so they encouraged me to read tenor and alto clefs, too. I did that for quite some time and then begged to get out of it. I just wanted to be a kid. But this established further interest in the arts. I was already playing ukulele, violin and improvising a lot on the piano writing little songs and ideas.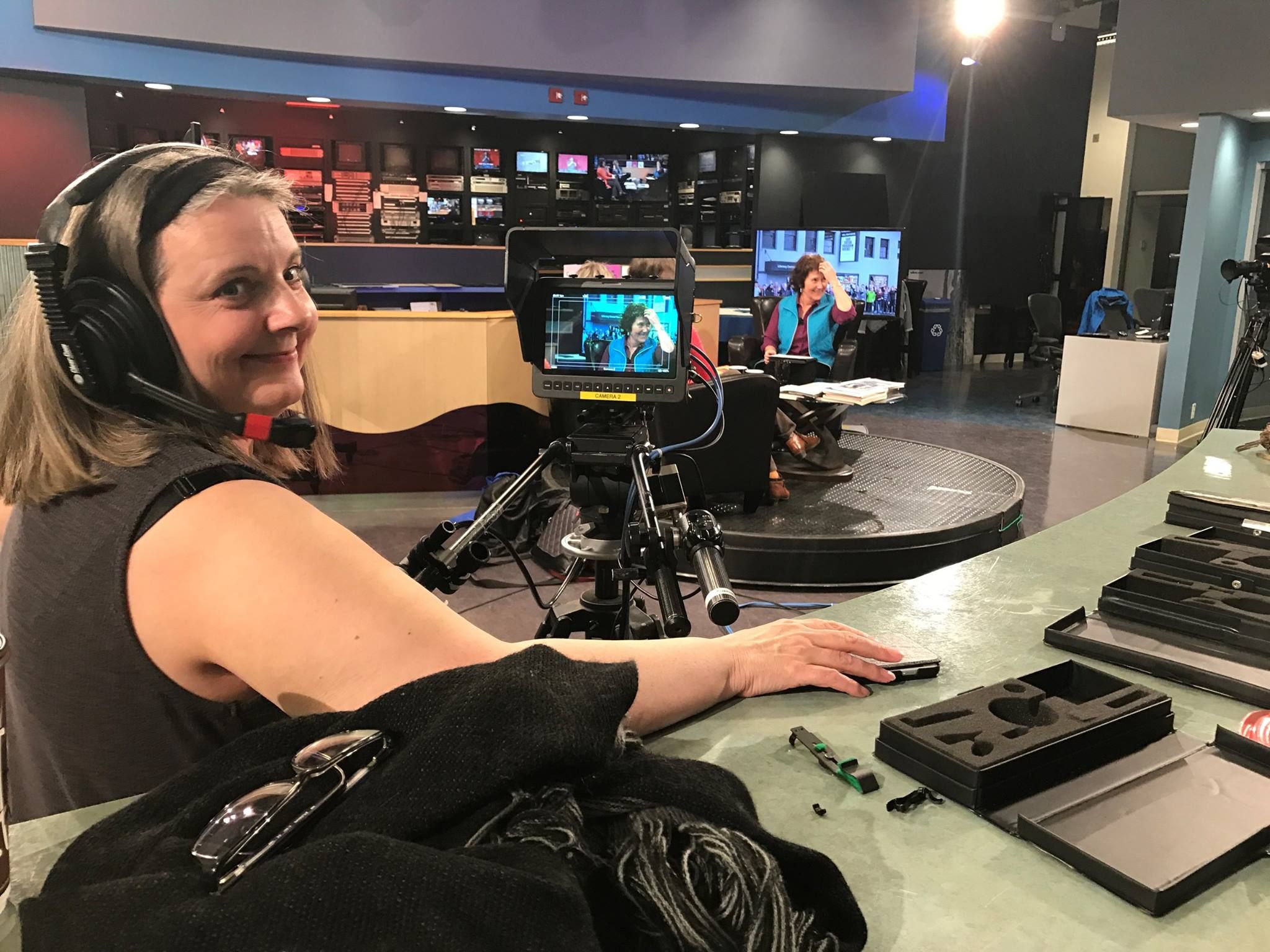 So have you ever heard about in certain communist countries like Cuba, that they find out what children are inclined towards academically or trades-wise very young and then make them do that profession for the rest of their lives? Those early school experiences can affect you. 
Why do I explain this crazy stuff that must sound, "really not modest," to you? Because it simply "became," and was always true. I seemed destined for music and writing and I always have been creatively active like so many children, since I was very young. They kept saying Saturday class would be good for me. Perhaps it helped with flow. Later writing and processing ideas was almost effortless. Never blocked. Later music was the central focus of any activity I did. I broke away for 11 years to work with the disabled, but I felt tortured away from the guitar and dived back in for re-submission willingly into my music, I just could not leave it alone. 
So why am I talking about the things that I do or have done? What do I mean by the title "in recovery?" I am still recovering from months of chaos ever since June 2021 when my team, cast and I started winning 11 film awards for a total of 12 or 13. The response was global and it was all organic. I had female and male film directors contacting me from Iraq and Iran asking me for advice, even an Iranian collab offer. I was not prepared for the massive global response. Film is quite different and much more intense than the music world.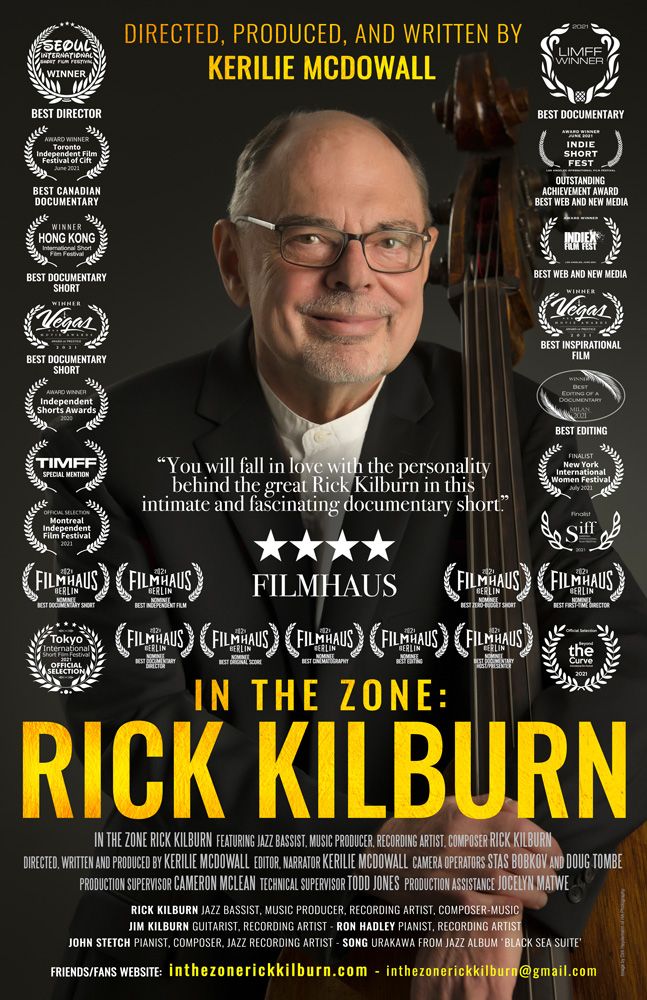 When I released a press release to the media in November 2022, I took out a global Facebook ad for a few days and had at least 400 people contact me globally in a short time of a few days and nobody spoke English. I had to turn it off, it was very disruptive having to translate and the constant contact intruded hugely into my privacy. I then wondered if releasing the film onto a global viewing platform would mean I would never have any peace again. So as you can imagine, I am considering my next moves carefully. The strange success of this made-for-TV short film is no surprise, as Kilburn is a gifted master musician and storyteller. Yet, this film is a distraction from music for me and I will explain that next. 
I wish to take care of my family in the best way I can and record as much as possible over the next years and get back to some music writing. I want to have fun with this and enjoy the amazing joy of music that has always inspired me. I also want to write (words) too and get to my feature documentary film that I started planning in 2011. It is all about part-time multi-tasking for me these challenges. 
In 2020 I looked after a family member who had declined, with caregiving work for two households while running a busy part-time guitar studio, writing for DownBeat jazz magazine monthly, and directing TV as a volunteer at Shaw Spotlight and lastly creating my first short film as a volunteer. I did it all part-time as I could in my spare moments. 
(Back to "in recovery," from 2021 and 2022 film fests!) 
How was the short film created? 
I had mentors from Shaw Spotlight and in each spare moment I edited or shot film.  I had during a year-long start of a family caregiving period,  edited and learned about TV directing and production. Sometimes I only had 2 hours to edit, other times maybe 4 to 5 hours, and other times less and I was super busy as a part-time guitar teacher/caregiver/writer. 
Do not underestimate what you can do in a few hours over the period of a year, it can add up. I had no idea that was even possible. 
How am I recovering? 
Turning off my phone I put it on do not disturb, listening to Christmas music, Ravi Shankar every day and I just started studying the Toltec ancient indigenous wisdom of the Four Agreements by Don Miguel Ruiz. 
Do I still need to recover?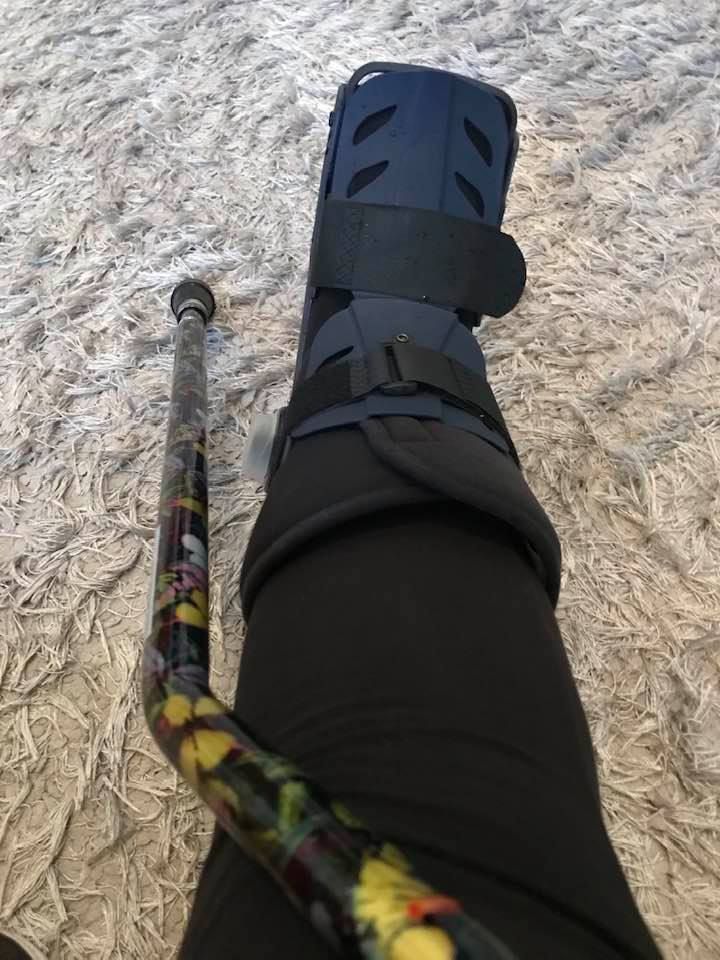 Yes! Due to breaking my foot a year ago for a long period and only coming back now and still not completely recovered means this...you have what feels like the whole world contact you for a year and a half and you get behind with all activities. Then you can not keep up. Then you think you need staff and a better plan. 
(PS: I am looking for a student volunteer or two to mentor interested in film, writing, music, business and music performance.) 
Wow, what a journey. Yes, I am grateful but there is much more monetization work to do with the film. Find out the juicy news and learn more by signing up for my newsletter at www.kerilie.com. 
PS: You ask why is the website so large? 
When my foot was broken in two places I was severely disabled so I worked in little bits and bites as I could sit longer then a little longer to create a multimedia massive services website related to the music and film and writing that I do and it took a year and some extra time because I was so injured. 
(It is true that I am letting you into my world! ) 
I have never told that "education taken as cod liver oil," story like this ever before. You may wonder, did they ever tell me what my IQ was? No!! It was "not allowed." 
Should I find out? 
I do not think so, that is a definite "nah."