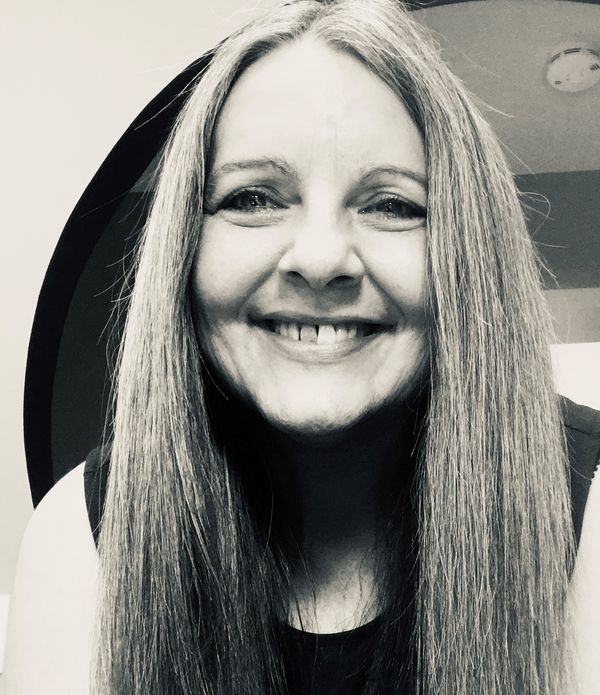 Thank you for checking out and suscribing to the first post of my new blog, In the Zen. Welcome!
This blog, if you were mistaken, is not about Buddhism. (Rather, this blog will be inclusive of all world religions including Buddhism.) It is true I was also the writer and publicist for a multi-all-faith spiritual global retreat centre for five years until COVID-19 hit the globe, so I may share some of the fascinating wisdom I have learned from other cultures and traditions on occasion as part of my writing about music. It is relevant. Why?
Music has always been a vehicle to worship, reflect and celebrate with through ritual, prayer and dance for centuries. Yet music is a deeply reflective pursuit. This quote from my film, "In the Zone: Rick Kilburn," sums it up from short documentary film star jazz bassist and jazz producer Rick Kilburn,
"The pursuit of music is basically the pursuit of oneself...a very spiritual undertaking." — Rick Kilburn
I will be contributing with writing about jazz music and jazz music film, assisting others with helpful tips, with a focus emphasis on creative celebration of our gifted and inspiring global jazz artists in this blog.
The In the Zen title reminds us to sit without hesitation in-the-moment. Like bebop saxophonist Charlie Parker's, "Now's the Time." This focus on the "present moment," concept has become important since March 2020 with the advent of COVID-19. This state of mind activity focused on the moment is also the perfect vehicle for jazz improvisation and embracing and shaping the best of the moments within music that we carry, that endure historically and that stay with us. (Or as a joke for TV directors, not unlike that zombie-like state when choosing the best shots while switching your cameras!)
As many of you know, I wrote for the US jazz magazine DownBeat for four years and have been enjoying a break since March 2020 to nest and get cozy while working online from home, gardening and enjoying life. I have been helping my family members, making their lives easier. Additionally, I have been assisting community friends through television volunteerism (the roles of directing, producing, hosting, camera-operating) at Shaw Spotlight during the past seven recent years. I still judge the DownBeat Critic's Poll, and Canada's Polaris Music Prize, and even the JUNO Awards sometimes, too.
Do you have jazz music recordings or a jazz or improvisation project that you would like to bring to my attention for potential album or book review or global international focus? You are welcome to submit and mail in or email your project to me under CONTACT. I will also consider specially selected Canadian submissions as Polaris Music Prize suggestions to the Polaris Music Prize jury of over 200 Canadian media members. $50,000 is first prize!
The new In the Zen blog will be a jazz and music blog of Q&A's, interviews and commentary and the blog will also highlight occasional special features on help and tips for all recording artists, and will be inclusive and relevant for music and workshop students. I expect my blog to be a part-time endeavour, as I still plan on teaching the guitar and running other services. Thoughts on writing for short filmmakers and about visual art and other creative modalities may also get covered, this I may include in a different section from what I do normally.
Some of the most successful and the best of our recording artists draw inspiration from their peers, their cultural roots, and other creative and important pursuits. I want to be inclusive, yet the In the Zen focus will be on music for the most part. So I am looking for music submissions or submissions related to the topic of jazz or creative or improvised music; all genres within jazz. What types of jazz genres do I mean? Everything! Internationally known/established and new artists only.
I get numerous daily requests from film festivals and recording artists. I am not able to respond immediately. Please note that all of your submissions and requests will be considered, so do send them in! I love receiving recordings mostly in CD format, though I also accept digital these days.  I will select projects that I have the time to cover, that have international or national interest. Send in your international experience in your EPK and cover all the highlights of your career. If you are a new artist, tell me about your projects, dreams and any awards or recognition that you have received. International submissions only in English are welcome. French and other language submissions are of course also always welcome, too. Please translate your submission into English before sending it into me to get fair and proper consideration. (I have not spoken French for over 30 years due to living in an English-only speaking region. Truthfully? I was in French immersion as a child for many years.) A review is not guaranteed and is only possible as my schedule permits
Pssst...I am really, honestly for real considering releasing a jazz album, of my historical guitar recordings and compositional jazz, yes that is on the way. That is also about some closure and friendships, and very wonderful musicians. Tons of ideas for possibly a few projects! Hope you are working on ideas too! Let's keep the music industry going!
Would you like to donate to my new blog service? Donate below, or consider purchasing a service or product in the Canadian Online Guitar Lessons STORE.
It is best to contact me by EMAIL here through my website, that is the fastest way to reach me. I look forward to hearing about your brilliant creations and inspiring news! A wonderful Happy New Year to you! Here is to deep spirit and new happy dreams on that bucket list or vision board becoming reality for you for 2022!
Best wishes to you,
Kerilie McDowall
Scroll to the bottom of the main website In the Zen webpage if you wish to donate. Thanks so much for your support.