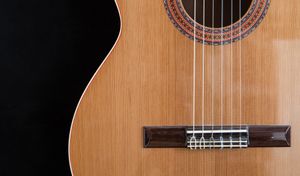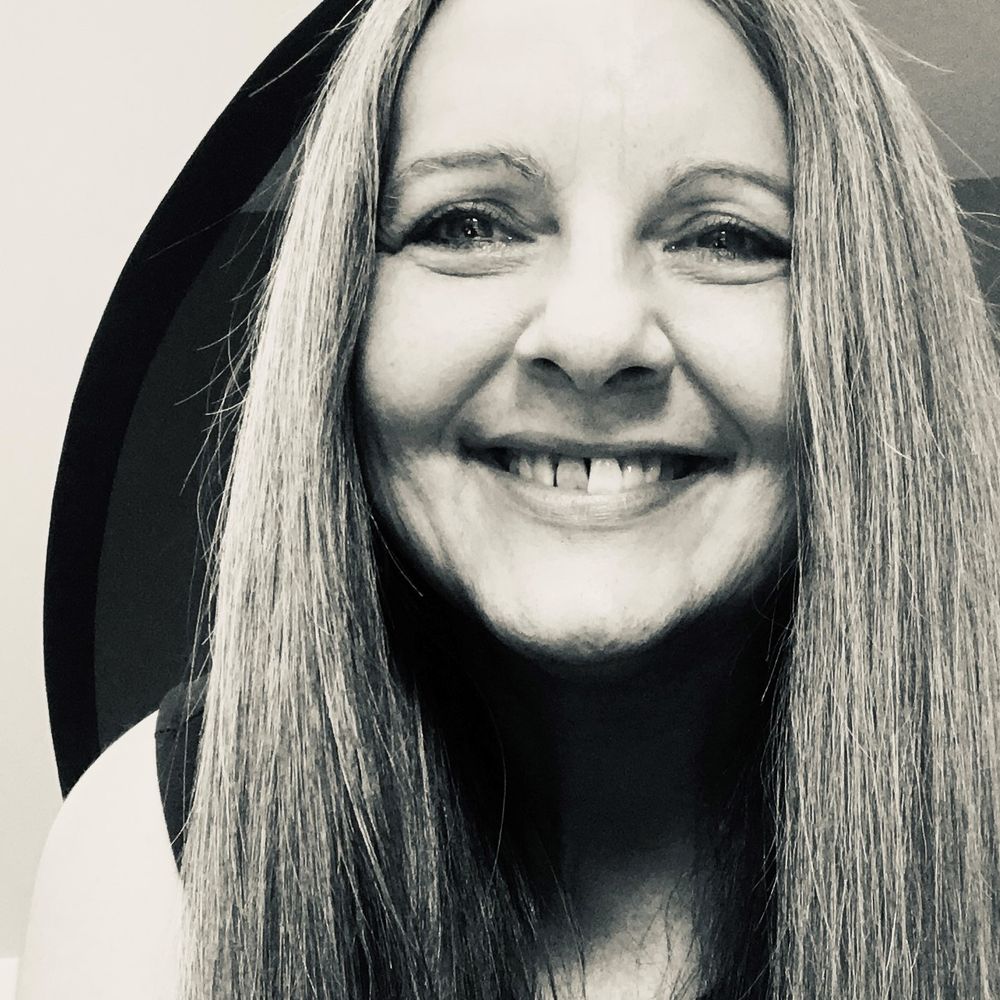 Kerilie McDowall
Guitar instructor/Filmmaker/Writer
In December 2021, first-time short documentary film director Kerilie McDowall was surprised to discover that she had peaked at almost 8.4 million hits and 6.4 million in July 2021 on the IMDB Pro STARmeter and had won an award for Best Director from the Seoul Short Film Festival in South Korea for her short film, "In the Zone: Rick Kilburn." Later Rick Kilburn on IMDB Pro's STARmeter peaked at 11.4+ million hits, and Kerilie at 10 million in 2022.
The 12x award-winning short film was made possible thanks to the inspirational Nanaimo television team from Shaw Spotlight and gifted jazz bassist and music producer Rick Kilburn and his family.
Shaw Spotlight supervisor Cameron McLean had given the green light to Shaw Spotlight volunteer producer/host Kerilie to produce a short from Vancouver island. Kerilie felt that Kilburn, due to his natural storytelling abilities, gifts and talents, was the best fit for a local music short documentary. Rick Kilburn is very modest and at first had declined, but Kerilie finally convinced him it would be a great story for the public to enjoy.
Kerilie has been focused on jazz since her teens and has been documenting different recording artists and guests through different periods consisting of writing and radio spanning two decades and seven years of television work. She also was working formerly as a jazz guitarist and bandleader in Vancouver, BC for over a decade.
The short documentary team has been delighted that the jazz short picked up five awards in June and July 2021 for a total of eleven. The short picked up three of those awards in October 2021: an Honorable Mention at the Tokyo International Monthly Film Festival, and Best Documentary Short and Best Inspirational Film double Awards of Prestige from the Vegas Movie Awards. In October the film was selected by the Swedish International Film Festival, World Cinema Milan and Filmhaus Berlin. After this the short received a whopping 9 nominations in Berlin including: Best Documentary Short, Best Independent Film, Best Zero-Budget Short, Best First-Time / Directorial Debut, Short, Best Documentary Director, Best Cinematography, Best Film Editing, Best Original Score, Best Podcast or Documentary Host/Presenter. The short was also nominated at Paris, France's Beyond the Curve International Film Festival and has been selected numerous times. Most recently the short has been selected at 2021 Milan FFI Film Fest International for Milan, where Kerilie and Technical Supervisor Todd Jones picked up an award for Best Editing of a Short Documentary. Kerilie and her cast and  crew have been very excited and honoured that the film was selected at the 2021 Hong Kong International Short Film Festival, China, and the 2022 Japan International Film Festival, Tokyo, where the documentary won distinguished awards in China and Japan for Best Documentary Short.
A former radio host and global Rhythm'a'ning jazz podcast producer, Kerilie McDowall's also known as a writer and has been a music critic/writer contributor for the American jazz magazine DownBeat (2016-2020). Kerilie is a writer and contributor for The Discourse Nanaimo team for The Hub Newsletter,  Arts and Entertainment.  As a former volunteer live radio host, producer/on-air engineer (2000-2016) she became a #1 globally Google-ranked jazz podcast radio host on Player FM. McDowall interviewed Canada's elite jazz and creative music artists including JUNO winners and Order of Canada recipients during her time in radio and while workng on contract.
A Vancouver jazz guitarist, instructor and music composer(1989-2000), as well as a volunteer television Director/Host and Producer for the past 7 years, she enjoys teaching and working with music students and recording artists. Kerilie currently teaches guitar online with her business Canadian Online Guitar Lessons. She also teaches recording artists about crucial aspects of the music industry to aid their self-management and further their careers internationally. Kerilie offers workshops  and private coaching to new and established musicians and aspiring writers.
McDowall sits on the Polaris Music Prize jury, judged the JUNO Awards from 2016-18 and recently, and has judged the prestigious annual jazz DownBeat Critics Poll for several years. McDowall judged young auditioning talent for Ontario's Canadian Musicians Cooperative in 2022. 
Kerilie volunteer hosted/directed television shows at SHAW Spotlight. A past host of Community Producers, McDowall co-hosted with others as a volunteer on SHAW Spotlight Nanaimo, Canada's The Show. As a volunteer television director, McDowall directed SHAW TV's Coast Connections weekly from October 2015 until 2019, then bi-weekly in 2020 pre-COVID, as well as directing and hosting on other SHAW Spotlight television productions. She enjoys working with local community enjoying both Canadian and international work.
Kerilie released her first short mini-documentary film during COVID-19 on March 17, 2020 as a SHAW volunteer with the assistance of Todd Jones, Jocelyn Matwe and the SHAW Spotlight team. The film is titled, In the Zone: Rick Kilburn, Vancouver Island Bassist and Producer, or "In the Zone: Rick Kilburn," for short.  The Nanaimo mini-documentary film about Vancouver Island/Vancouver, BC resident jazz bassist/producer/composer Rick Kilburn, "In the Zone: Rick Kilburn," in June 2021 achieved a third Hollywood award win. Film director and Canadian Polaris Music Prize juror Kerilie McDowall and her crew won the June 2021 Best Web and New Media award at IndieX Film Fest in Hollywood, Los Angeles. At Hollywood's Indie Short Fest the short received an Outstanding Achievement Award for Best Web and New Media and an Honorable Mention Award for Best Web and New Media at the Independent Shorts Awards in LA in March 2020. In June 2021, the short won Best Documentary at the London International Monthly Film Festival and Best Canadian Documentary at the Toronto Independent Film Festival of CIFT. In October 2022 the team and McDowall were excited to learn that the short won a twelfth distinguished award, with the short's win as Best Documentary Short at the Japan International Film Festival.
Learn more about Kerilie McDowall HERE from her biography.
Watch the short documentary music FILM, "In the Zone: Rick Kilburn."
"Kerilie is an excellent guitar teacher and person. She was extremely patient and kind with my son. He really enjoyed his lessons and looked forward to them. If we hadn't moved out of the area he would still be going. I highly recommend her." —Jam Drones, Facebook review